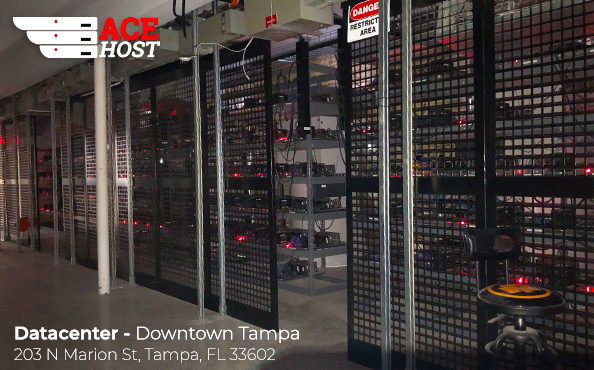 Get Started Quickly & Easily
Acehost.com operates an autonomous data center in Tampa, Florida that is rated to withstand Class 4 hurricane strength. The Madison data center is regularly audited to ensure adherence to industry best practices and certifications, such as SSAE 16, HIPAA, HITRUST, and PCI. Acehost.com strives to offer our customers exceptional service and innovative solutions that are deeply rooted in security and reliability.
Custom Solutions: We provide custom cabinet, cage, and circuit configurations.
Bandwidth: Tier 1 redundant connectivity from multiple providers gives clients the connectivity and speed they demand.
Cooling: AceHost.com Design Standards for airflow management ensure a stable temperature and humidity.
Security: Secure facilities, video surveillance and three layers of Network Operations Center (NOC) monitoring provide our clients with the highest levels of security.